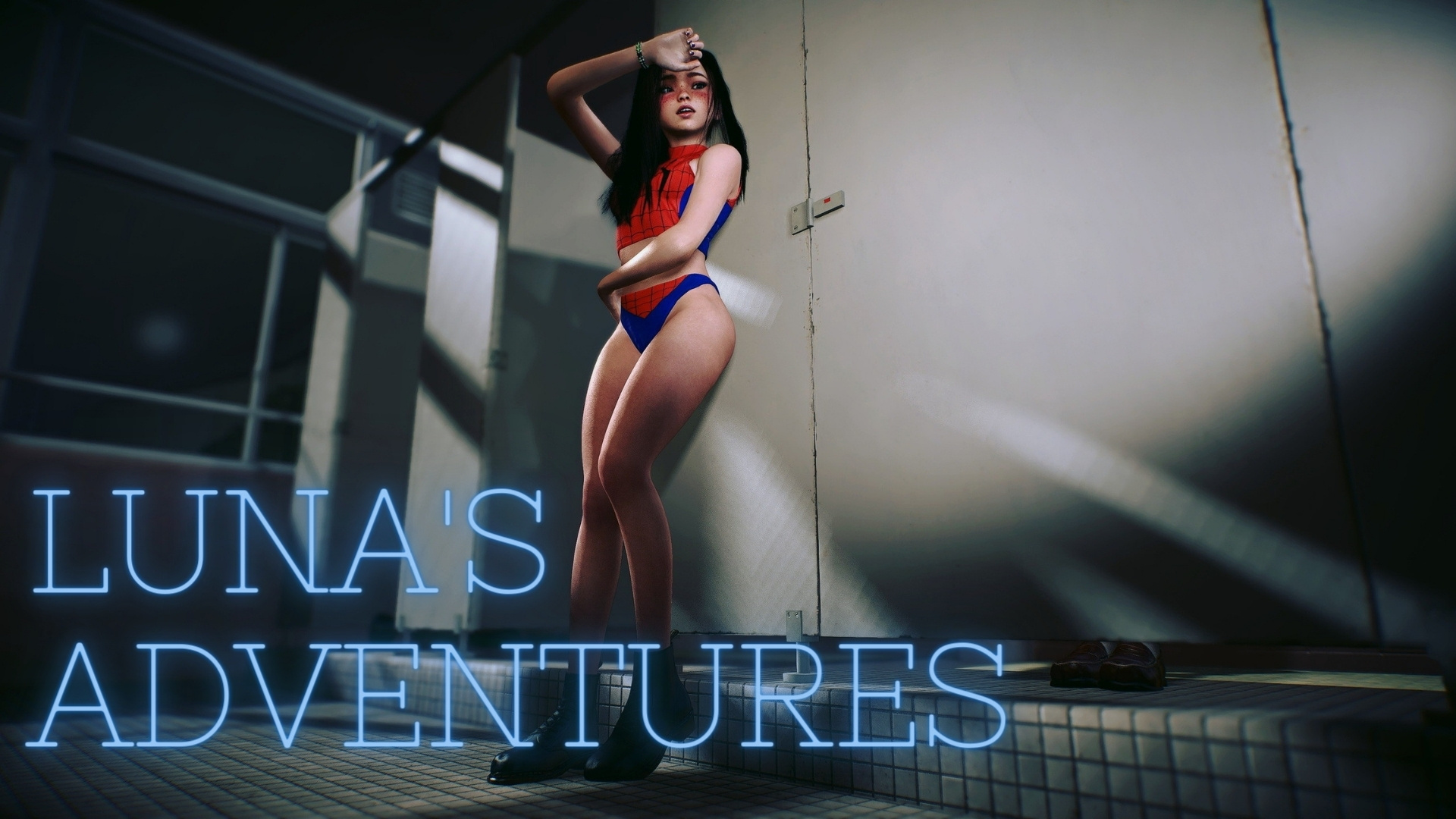 Luna's Adventures
Luna's Adventures is out!
---
Please find all the details below. And we are happy to let you know that our next main project, Rebecca's Raunchy Retreat will be released in September! Follow our SubscribeStar or Twitter for updates and previews, there are a lot of exciting things coming ;)
Please note that the current price is for early access to the game. Schedule:
About
Luna doesn't have many friends. She's the weird kid. The freak. The quiet girl at the back of the class that sometimes stares at you too long. No one really likes her...
Horny and equipped with a new toy to try out, little Luna decides to entertain herself. But her risky self-pleasure at school is bound to be discovered eventually!
Only Luna can have the sort of shitty luck to be caught masturbating and talking to herself by her most feared bully, and then left to fend for herself naked!
Just how will she get out of this exposed situation?
Content
The game also includes a small side-story of Luna's sci-fi fantasy in the Special Edition and features:
650 renders (123 in the SE);
23 bonus images.
17 music tracks and 28 sound effects (including sex sounds).
Tags: 3DCG, Lesbian, Female Protagonist, Exhibitionism, Female Domination (light), Group Sex, Humiliation, Kinetic Novel, Masturbation, Oral Sex, Sci-Fi, Sex Toys, Small Tits, Teen, Virgin.
Files
LunasAdventures-1.0-SE-pc.zip
362 MB
Aug 17, 2022
LunasAdventures-1.0-SE-android.apk
369 MB
Aug 17, 2022
LunasAdventures-1.0-SE-mac.zip
347 MB
Aug 17, 2022